Since 1997 Norwayho Manufacturing has been covering Elastic Thread and Covered Rubber with many different types of yarns to produce Elastic Tag String and Elastic Thread. Our Elastic Products are used in many applications including Binding Flowers, Airline and Cruise Ship tags, Narrow Fabrics, Car Air Fresheners, Product Tags, Disposable Garments and Hair Nets, and Medical Applications such as Surgical Socks. We ship to customers all over the world from our manufacturing facility located in Ningbo China.
A stocking program of our popular products like the #23/120 Elastic Thread or #20/120 Elastic thread allows us to ship product out within 10 business day of receiving an order. Call or email us for more details.
Standard products can be ordered through our On-Line Service or we would be happy to except your order by Email or phone.
For quotes on custom products please provide us with a sample.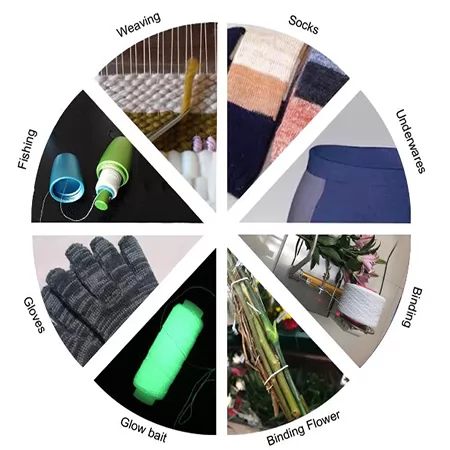 CONTCAT US